In 1924, Danish emigrant, Lars Henning founded Henning Construction. A brick mason by trade, Lars started the once small construction business in his hometown of Latimer, Iowa. Henning Construction quickly gained a reputation as a builder of quality clay tile barns, gymnasiums, grain silos, and other buildings within the north central Iowa community.

Lars' sons, Owen and Wayne Henning, expanded the capabilities of the company to include carpentry and home building. Owen started a division of the business specializing in grain handling, drying, storage, and milling. During this time, Henning Construction established itself as a respected regional builder of single family residential housing, light commercial buildings, agricultural confinement buildings, and feed mills.

Lars' grandson, Jeff Henning, became a senior member of the company's staff and expanded Henning Construction's expertise into the areas of multi-family residential, multi-story office buildings, state of the art livestock confinement facilities, food processing facilities, and international construction management.

Today, Henning Companies is a very unique company. We have extensive experience and expertise in commercial and industrial construction including commercial offices, retail, tenant improvements, warehouses, manufacturing, hospitality and multi-family markets.
Core values
As our foundation and guide for our brand, Henning's core values have developed us into the company we are today.
From Iowa to paradise
Now in its fourth generation of leadership, The Henning Group is based in Naples, Florida and led by Heather Henning. As we approach the century mark, our team continues challenging themselves daily to improve upon Henning's longstanding history of success.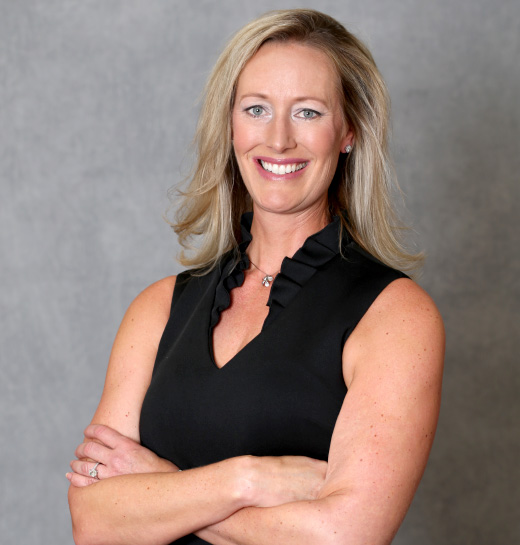 CEO
As a fourth-generation builder, Heather joined The Henning Group in 1998 and worked her way up from Project Engineer to Executive Vice President to President. She oversees all aspects of our Florida Division and also maintains strong ties to our Iowa operation. Her leadership and commitment to Henning and its philosophies have led to a long list of successful projects, as well as enduring relationships with our clients.
Heather is a Licensed General Contractor in the state of Florida and holds a B.S. in Civil Engineering from the University of Iowa. She has served on the Executive Board of Directors for the Collier Building Industry Association (CBIA), as well as the Board of Directors for the CBIA Foundation. In 2006, she earned the CBIA Presidential Award for Leadership. In 2009, the Florida Home Builders Association honored her with its Women of Distinction Award. That same year, The Henning Group was named one of the top women-led businesses in the state of Florida.
Passionate about philanthropy, Heather has also served on the Board of Directors for the Naples North Rotary Club since 2005 and was President from 2010 to 2011. She is a Paul Harris Fellow, earned the Distinguished Service Award in 2009 and was named Rotarian of the Year in 2014.
Richard J. Hutchinson
President, Discovery Senior Living
The Henning Group provided more than the general contracting services one would expect from a professional construction services firm. They came prepared with solutions to every challenge and worked with our entire team in a highly professional and productive manner. We consider Henning and their extensive experience as an integral part of the success of our communities.
Although you probably already know it, you have an extraordinary project manager in Jasmin. He has been a delight to work with, while being efficient and on top of our project at all times. Along with the lanai conversion, the kitchen and master bath all look terrific. Mission accomplished!
Eileen Ward
Manager, Marco Vista Condominium
The Henning Group has done a fantastic and professional job on our hurricane repairs. Jasmin is on site regularly, keeping us informed throughout the process regarding project details and permitting. Henning also connected us with a fantastic roofing company that has completed work quickly and efficiently. We are very happy we chose Henning as our contractor and look forward to completing repairs with them at our side.
Nancy and Mark Davis
Grey Oaks
We'd like to thank The Henning Group and their subcontractors for the wonderful job completing our kitchen project. After our first contractor was unable to finish the work, Henning rescued us (and our kitchen) with outstanding quality, communication and professionalism. The project was not only finished ahead of schedule, but also under budget. We highly recommend Henning to anyone looking for a highly skilled contractor in Southwest Florida.